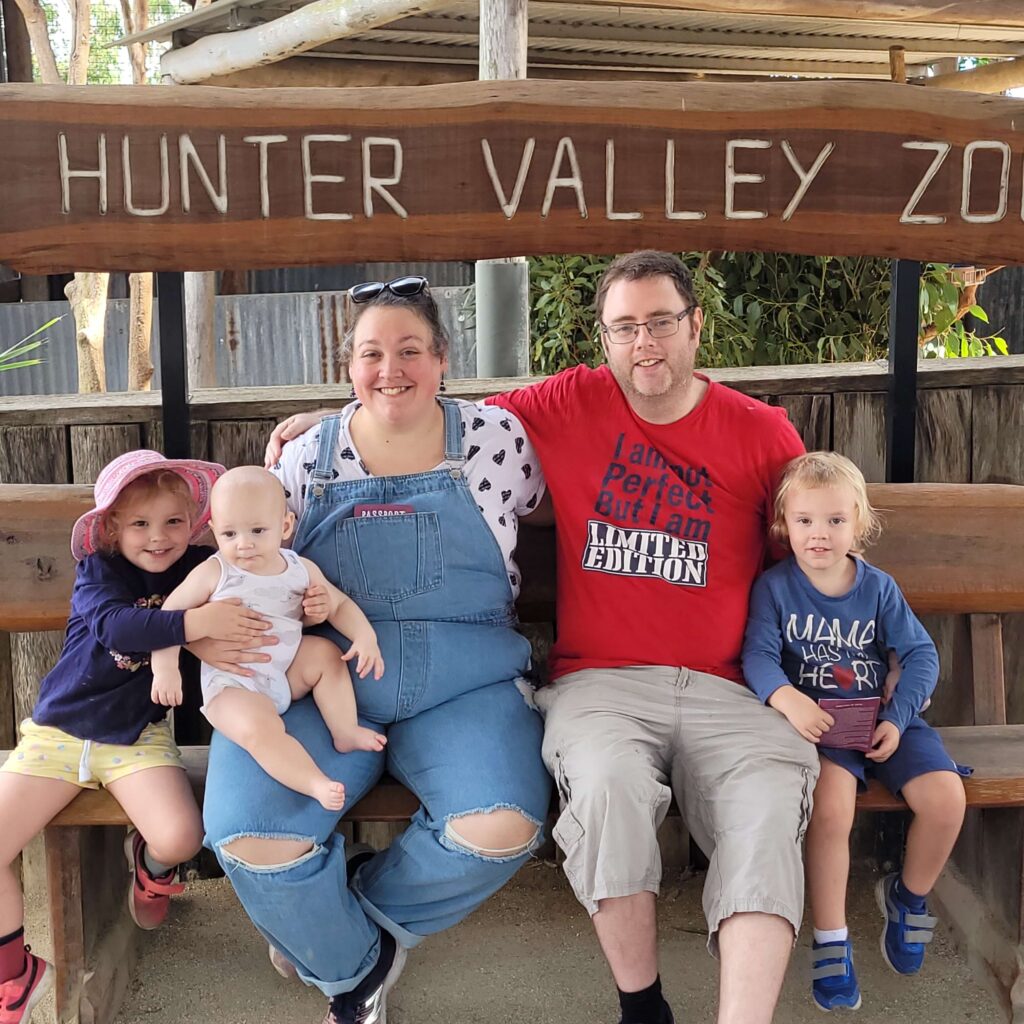 Sarah Mason
Meet our club President, Sarah Mason! 
 She's a proud wife to Ben Nicholson and a loving mum to twins James/Jimmy and Elizabeth/Libby (5) and son Patrick/Paddy (20 months). 
As the President of the Newcastle Multiple Birth Club, she works hard to support families with multiple births. When she's not busy with the club, Sarah enjoys cross-stitching, sewing, quilting, sudoku, logic puzzles, reading, and watching Midsomer Murders! 
 Sarah also speaks French, gives plasma, and loves board games. 
As part of her role, she liaises with the Australian Multiple Birth Association (AMBA) and other multiple birth clubs, organises club events and programs, and reaches out to new or struggling members. She's passionate about making a difference in her community and leading her amazing board of volunteers.